Founded in 2015, Gung Ho Projects is a New York-based multilingual theater company that initiates projects that uses performance to create opportunities for self-expression, empowerment, and exchange across linguistic and cultural divides.
The term "gung-ho," meaning "enthusiastic" or "overzealous," entered into colloquial American English from its Chinese equivalent 工合 "gong he," meaning "working together." The term was first adopted by Major Evans Carlson, a Marine Corps officer who heard it used by his friend, Rewi Alley, a New Zealand-born political activist instrumental in forming the Chinese Industrial Cooperatives (abbreviated as "Gong He"). Major Carlson was inspired by what he understood as the "can-do" attitude of the Chinese and adopted the term as a slogan for his battalion.
At Gung Ho, we carry on the collaborative spirit of the original Chinese phrase as well as the "can do" attitude of its Americanized use.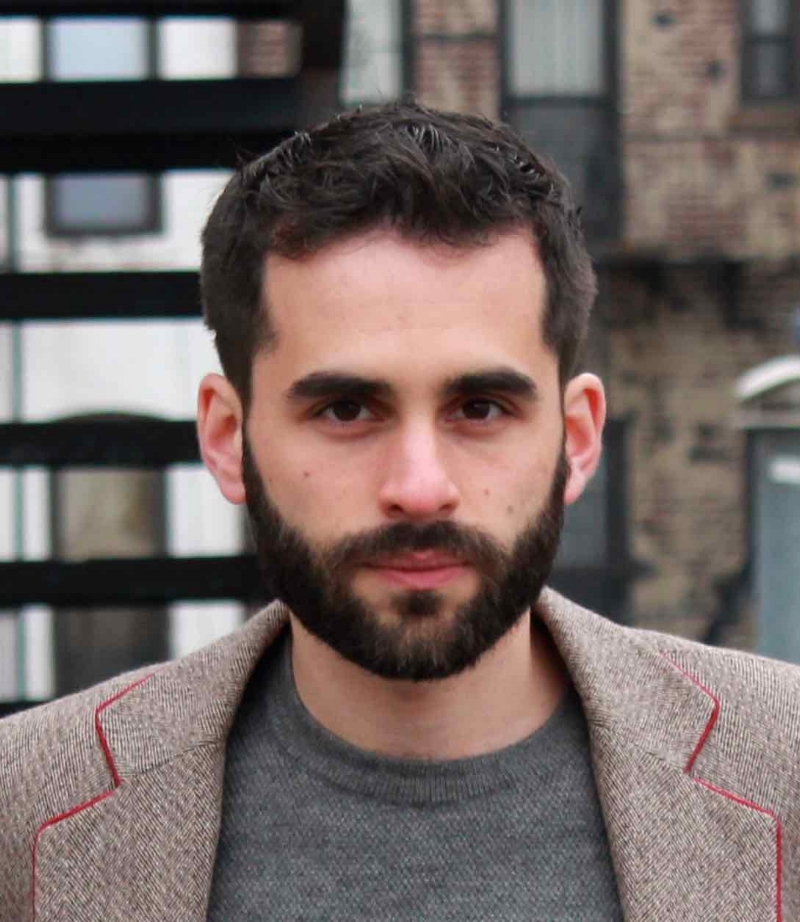 Michael Leibenluft
(Founder/Artistic Director)
Michael Leibenluft is an Obie Award winning director and educator. Fluent in Mandarin, Michael has directed numerous theater projects in Chinese or bilingually in Mandarin and English, including The Subtle Body by Megan Campisi at 59E59 and the Shanghai Dramatic Arts Center, North Bank Suzhou Creek by William Sun at the Shanghai International Arts Festival, Salesman之死 at the LaGuardia Performing Arts Center and 14th Street Y, and Paula Vogel's How I Learned to Drive, which has been touring China since 2015 with Drum Tower West Theater.
Michael is currently based in NYC, where his directing credits include I'll Never Love Again (a chamber piece) by Clare Barron at the Bushwick Starr (Obie Award for Direction, 2016; NYT and Time Out Critics' Picks), Cancer Cancer Cancer by Alexander Paris at Ars Nova AntFest, The Whore from Ohio by Hanoch Levin with New Yiddish Rep, How I Learned to Drive by Paula Vogel with Drum Tower West Theater in Beijing, Lost Tribe by Alex Borinsky as part of Target Margin's Yiddish Theater Lab, and other projects with New York Theater Workshop, LMCC, The Civilians, EST, and NYU/Tisch.
He is an alum of the Soho Rep Writer/Director Lab, the Lincoln Center Directors Lab, as well as a former Fulbright Fellow, SDCF Kurt Weill Fellow, and Drama League Fall Directing Fellow.
Michael graduated from Yale as a double major in Theater Studies and East Asian Studies and completed his Masters in Performance Studies at the Shanghai Theatre Academy.
As an educator, Michael has developed bilingual theater curriculum at PS101, PS20, and School of Global Leaders as well as the Children's Chinese Book Garden in New York. He has presented at Portland State University and the National Chinese Language and Culture Conference in 2018.
Jane Jung (Projects Manager)
Jane Jung is a Manager and Producer for individual artists, artist-led companies, and theater projects, currently working with Director Kaneza Schaal, Ping Chong + Company, Writer / Performer Diana Oh, and Gung Ho Projects. From 2014 - 2017, she was Managing Director of The Civilians where she oversaw all administrative, fundraising, general management, and producing areas of the company. Previously, she was General Manager at Ping Chong + Company from 2010 - 2014. She has worked as a producer with Little Lord and the Women's Project, and produced new work that was presented at the New Ohio Theater's Ice Factory Festival, The Public Theater's Under the Radar Festival, City Center Stage II, and the Bushwick Starr. She is a board member of Network of Ensemble Theaters and is on the Editorial Board of the Yale Theater Management Knowledge Base.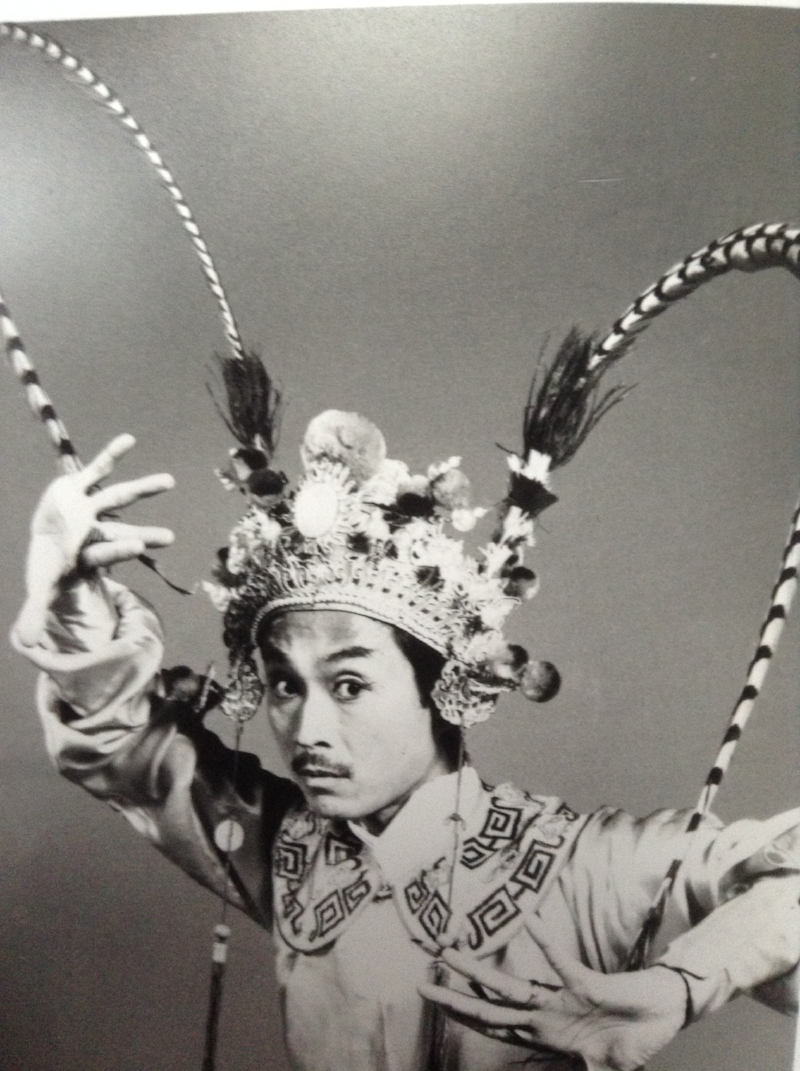 Lu Yu
(Advisor on Educational Projects)
Upon Graduation with honors from the National Academy of Arts in Taiwan, Lu Yu won a 6-year movie contract with the Cathay Film Co. in Hong Kong and appeared in more than 30 movies. After moving to New York in 1972, he was an original member of LaMaMa ETC. and toured with the Co. to Taipei in 2006for the Asian Arts Festival, as well as Sicily, Spoleto, and was the co-director, choreographer of Carlos Gozzi's "The Raven", which opened the Venice Biennale Theater Festival in Italy in 2006. He is an advisory board member at Pan Asian Rep. Theater Co. and a co-founder of Yangtze Rep. Theater Co, Mr. Lu Directed and Choreographed at Berkshire Theater Festival, Memphis Theater in the square, and Directed "Butterfly Lovers" at Alice Tully Hall at Lincoln Center, bringing together Chinese opera and Martha Graham modern dance. He played a principal role in Woody Allen's "Hollywood Ending", Nominated for an Emmy for his role on CBS T.V.'s "Due South".
He was the Director of Performing Arts at A.R.T.S. Inc. From 1972-2007, and a teaching Artist at City Lore Inc. 1993-present, He works with students from 4 year old to 90 year old, he directed and choreographed more than two hundred musicals in New York City's public schools, and Senior centers, ranging from Chinese Opera to "Phantom of the Opera" and everything in between. Mr. Lu was a panelist for the New York State Council on the Arts Special Art Services division, 2007-2009. Lu currently runs bi-weekly chorus and dance groups at the Open Door Senior Center in Chinatown, as well as teaches residencies for Chinese New Year at PS105 in Fort Hamilton and PS124 in Chinatown.